Travel by automobile is statistically one of the most dangerous forms of transportation. Yet, driving is such an integral part of our daily lives that we don't think much about the dangers. No matter how skilled of a driver you may be, an accident could happen to you. If you are involved in an accident, remain calm and follow these steps to lessen the stress and protect yourself from potential liability.
1. STOP! Stop your vehicle and, if necessary, move it to a safe position near the location of the accident. The law requires that you stop at the accident scene. Failure to do so could result in a traffic ticket or a warrant for your arrest.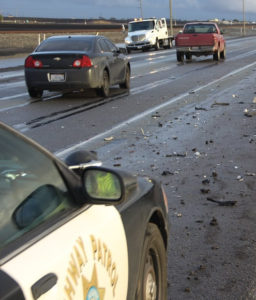 2. Check all involved parties for injuries. Seriously injured persons should not be moved unless they are in imminent danger from fire, traffic or other hazards. Everyone who can walk should move to a safe location. If necessary, call 911 for medical assistance. If you are injured or think you may be injured, seek medical attention immediately. If you do not seek it from the scene, do so as soon as possible thereafter and keep all related paperwork for possible reimbursement.
3. Contact the police. The police will advise you if their response to the scene is necessary. Contact the police if the accident involves a hit and run, if there are injuries to people, or if it is apparent that liability will be disputed. If police are present at the scene of the accident, get the police officer's name, phone number, and the police report number.
4. Do NOT admit fault! It is natural to want say that you are sorry to the other people involved in the accident, but this could be construed as an admission that you were at fault. Instead, simply give the details of the accident and cooperate with the police in providing answers to their questions.
5. Exchange contact information. Exchange names, addresses, and phone numbers with all parties involved in the accident. Get the year, make, model, license plate number, insurance carrier, and insurance policy number for all vehicles involved. Identify any witnesses to the accident and gather their contact information as well.
6. Call your insurance company. If there is damage to any vehicle or injuries as a result of the accident, immediately report the accident to your insurance company and cooperate in the same manner as with the police. If you have a camera in your possession, take photos of the damage to the vehicle, accident scene, and people involved.
7. Take care of your vehicle. If your vehicle isn't drivable and must be towed, be sure to write down the name, address, and phone number of the towing company and be advised of the towing and storage fees. Arrange for your vehicle to be repaired as soon as possible. If it appears your vehicle may not be repaired soon after the accident, make sure you remove it so storage fees don't accrue. (You will have to pay the fees up to that point, but seek to get those reimbursed.) If you vehicle is totaled and cannot be repaired, contact The Car Chick to discuss replacement options.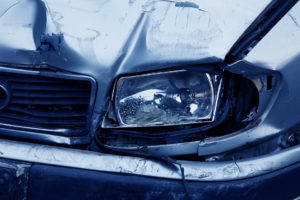 8. Find the best repair shop. You are NOT required to use the body shop that is recommended by your insurance company.  Don't assume that a body shop is good just because your insurance company recommends it. Research local repair facilities to find the one that is best qualified to fix your type of vehicle and has a solid reputation.
9. Consult an attorney. If you are injured and want to seek compensation for medical bills and pain & suffering from another vehicle's insurance company, do NOT make the claim or speak to them without consulting with an attorney. Even if you are making a claim for property damage for your vehicle, consult with an attorney before speaking to the adverse insurance company so you know and can protect your own rights. If you are contacted by another party involved in the accident or by someone acting on his/her behalf (such as an investigator or representative from his/her insurance company), do NOT speak with him/her unless and until you have contacted an attorney.
10. Take care of yourself. Give yourself sufficient time to rest and recover after an accident, even if you don't think you suffered any injuries. The stress of being in an accident causes a rush of adrenaline in the body, which can mask pain and inflammation. It can often take 24 hours or longer for aches and pains to surface. Always follow up with your doctor and/or chiropractor to assess any underlying injury and take corrective action to prevent potential long term damage. Keep track of all medical expenses and any lost wages and seek to get them reimbursed.
Nearly 6.5 million automobile accidents happen in the United States each year, with a financial cost of over $230 billion, according to the Federal Highway Administration. If you are involved in an accident, take the steps necessary to protect yourself, your family and your assets. Of course, prevention is always the best tactic, so DRIVE SAFELY!